The two-week activity was completed.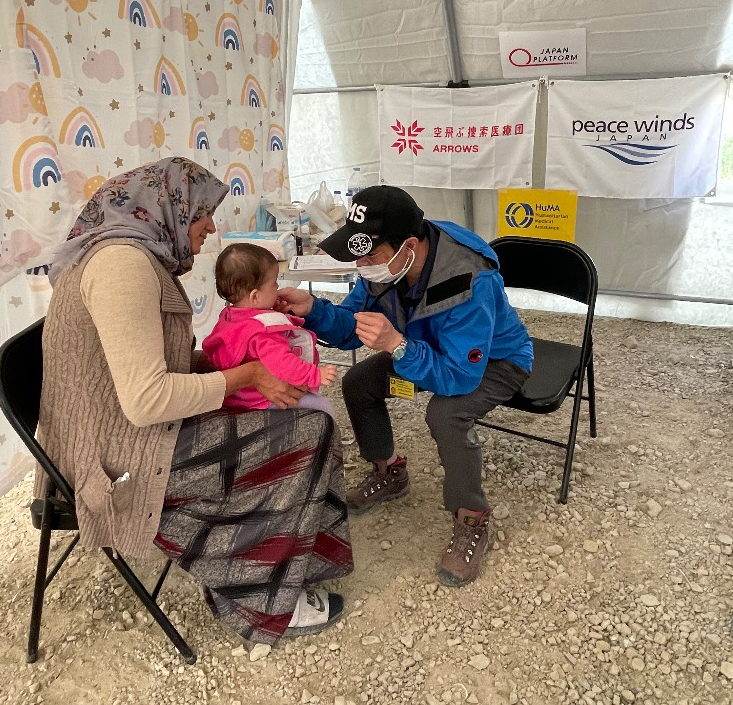 During the period, we continuously sent two doctors, a nurse, and a logistician, all of whom have now returned home safely.

We have been discussing with the dispatched members and board members what kind of support we can provide, and we also carried out support activities jointly with Peace Winds Japan (PWJ),  with which we have a partnership relationship. We have been working tirelessly to provide support that would be as useful as possible to the local communities, and we are pleased to report that our efforts have now come to an end.

We will continue to monitor the earthquake disaster in Turkey in cooperation with PWJ and local officials. We will make further announcements as the situation changes. We would like to thank you all for your support.

We will continue to expand our organizational structure and strive to provide even higher quality medical support to the disaster victims. To achieve this, it is essential for us to establish solid systems, preparations, and training on a daily basis.

Thank you again for your support.